I WANT YOU TO

FEEL AWESOME!
For more than 25 years, I've had the privilege of helping people reach their fitness goals, gain new confidence and become stronger versions of themselves. My clients love the privacy of my personal training and yoga sessions, individualized attention, and being free from a gym membership.
I see my clients getting stronger and more flexible and doing the things they dream of doing – from yard work, sports, and daily chores to playing with their grandchildren, hiking, and going on overseas adventures.
My unique approach recognizes that strength training and yoga complement each other to help you build stamina and become strong, flexible, and balanced.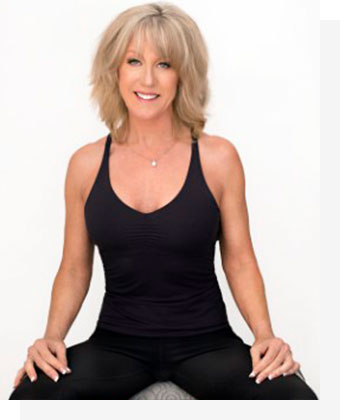 Certified Personal Trainer
Certified Yoga Instructor
Certified Nutrition Consultant
My name is Karen and I'm so glad you're here.
I'd love to talk with about your fitness goals.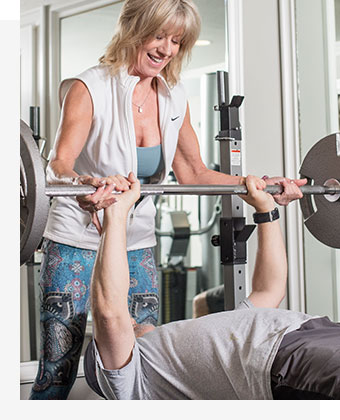 SERVICES DESIGNED

TO HELP YOU
My one-on-one strength training sessions and yoga classes are designed to help you have a functional, balanced body so you can enjoy many active years ahead.
Through strength training sessions, yoga classes, or a combination of both, I help you get stronger and more centered by creating a training program that's tailored to you and that evolves as you progress.
I help you gain and maintain muscle, reduce weight, prevent injury, diminish pain, improve energy, and feel strong and confident.
All clients train in my dedicated studio on Olympia's west side, a newly remodeled, fully equipped weight room, yoga studio, and dedicated dressing room.
WHERE WOULD YOU

LIKE TO START?

Strength Training
I use a combination of free weights, machines, and floor work to help you gain and maintain muscle, build core strength, and develop a lean, fit body.

Yoga
I guide you through poses that emphasize core strength, balance, and flexibility, I help you improve your posture, manage your breath, and increase flexibility.
"Simply put, Karen is a miracle worker. After several orthopedic surgeries, I had nearly quit moving. Fast forward to a couple months after working out with Karen And doing yoga… I'm hiking and bicycling again. Life is GOOD!"
-Jill